About me
Non mi conosci? Ecco chi sono!
I was born in 1999 in Novara and currently live in Galliate (NO) in Piedmont.
I studied at Italo Calvino elementary and middle schools, and I graduated at Fauser Institute in Novara.
I like many aspects of computer science, including programming, but also hardware and electronics in general. I have a great passion for web development, I learned to use the most used programming languages in this area and slowly I discovered the secrets of the www… but can always find something to learn!
These days I am also doing some design projects by creating graphics, posts and leaflets for local events… professional deformation?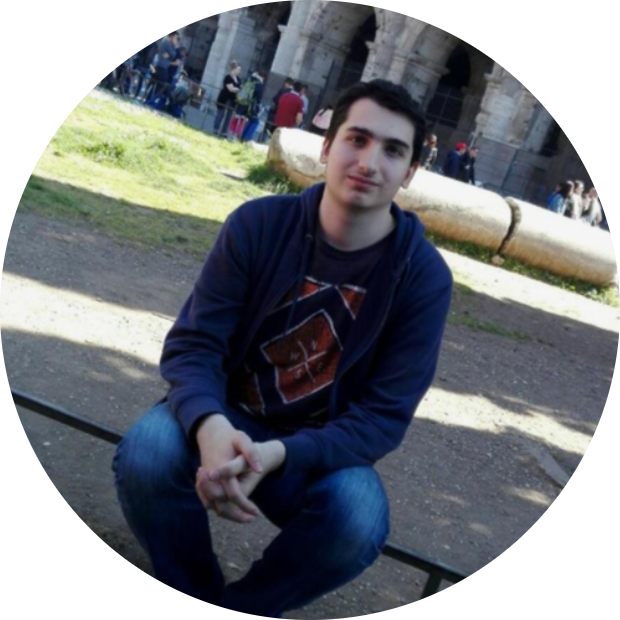 What can I do?
At the moment I am able to work perfectly with all Windows operating systems and with most Linux operating systems (Ubuntu, Fedora, CentOS …). I also have good knowledge and experience with using Linux server systems (cli) and therefore in the autonomous management of VPSs and dedicated Linux servers. In detail, here's what I can do:
Creation, development and maintenance of websites (known languages: HTML, CSS, PHP and MySql, JavaScript and jQuery);
Other programming languages ​​I know: C, C ++, SQL in general;
Other languages ​​I have dealt with, but I don't fully know: Python, Visual Basic, R script, Java, C #;
Video editing (basic experience with NLE programs such as PowerDirector, Kdenlive or DaVinci Resolve);
Graphics, photo and vector image editing: I can edit photos and create logos (I work mainly with open-source programs such as Inkscape and GIMP);
Design, plan and configure corporate LAN, WLAN and VLAN networks. Knowledge of routing and switching principles, I am familiar with software such as DD-WRT, Open-WRT and PFSense and basic knowledge of the Cisco CLI;
Use the office suite (Spreadsheets, word processing and presentations with Microsoft Office, OpenOffice, LibreOffice and I have the "ECDL license" for Microsoft Office);
I have a very good knowledge of English (FCE certification) and very little of French (school level).
Hobby and free time?
Hobby? Free time??? What?????
Okay, come on, I'm joking. In my "free time" I am a volunteer, developer, moderator… you name it. In order:
I am a volunteer at our local "oratorio" as a technician and developer: I wrote software, fixed networks, websites, mounted projectors, monitors and audio systems to walls, volounteered as an educator / computer teacher at summer events, repaired stuff…
I am a moderator of a small international Minecraft community, called NamelessCraft, and lately I am also dealing with the technical part (Linux server and Minecraft server application management), but I also have a server of my own, but, well, it has not collected much success. I manage a slightly more popular TeamSpeak server and I am moderator / admin / whatever on the Discord of a crazy friend crazy, Fabio.
Sport? Canoeing: I've been for a short but fantastic time did some canoeing on rivers and training in pools with the local CCN group. The goal is one day to start canoeing again, but… who knows. Meanwhile, the fantastic experience will always remain in the heart.